Reading Roundup, April 2020
In our current predicament, although I'm kept busy with a combination of working from home and taking care of my young son, my evenings have been opened up a lot, primarily due to the shutting down of much of the outside world, and specifically the postponement of just about the entire sporting calendar.
In recent years this had become the single largest time sink in my life. I was never addicted to smartphone use, and video games, social networks and compulsive news reading (on a desktop computer) were eradicated long ago, but aimless browsing of the web has tended to creep back in, invariably gravitating to sports streaming.
Thirty years ago, before I'd even heard of the internet, I used to read a lot. Generally, what I was attracted to were books that I'd learn something from (non fiction, which comprised the great bulk of my reading), although fiction-wise it was mostly throwaway action-adventure bestsellers.
So the last few weeks, with everything shut down, I was at a loss. With my usual fallback out of commission, I'd found myself looking through my bookshelves most days, without ever actually getting around to picking out something and sitting down to read. But then I happened to read a review of Hilary Mantel's recently-released trilogy-completing Cromwell novel, and put in a pre-order.
When it arrived a couple of weeks later, I'd spent the free time of most of the intervening period still doing nothing much. It took another few days of this before I actually started to read. One week and 900 pages later and I'd already ordered half a dozen more novels, and gone back through my existing book collection with renewed interest. I was a reader again.
We truly are creatures of habit! Certainly, I am. I get into comfortable routines which gradually form an entire ossified way of life. My long retreat from reading has parallels with how I spent the first two decades of adulthood in the physical wilderness, before an almost Augustinian epiphany when I found the Way of the Bicycle (I've got a lot of thoughts on this, but as yet haven't got around to expressing them. Maybe now, that will change).1
---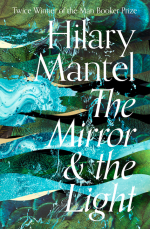 The Mirror and the Light, the aforementioned and long-anticipated completion of Mantel's life of Thomas Cromwell, thudded onto my doorstep and was itself placed into quarantine for a few days, before providing me with a week's worth of fantastic entertainment. There probably couldn't have been a better choice of book to act as a mental rust remover; in the early stages I was trying to get a grip on the fairly extensive network of characters (and their several ways of addressing one another) whilst also rebuilding my powers of concentration; within a couple of hundred pages I was progressing smoothly with my mind only sporadically wandering; and by the last third I was flying through. Mission accomplished!
On a technical level this last instalment is near-perfect, and the book is an excellent culmination of the story of an extremely interesting historical character. The depth of scholarship of the series is stunning. I'm not particularly interested in my native country's monarchy, but to the themes and ideas of the books this is anyway incidental. Issues of power, ambition and fate are timeless and universal, although obviously the details vary a great deal across time and place.2 If you haven't done so already, get hold of all three books and settle in.
---
I've now developed a healthy — and active — reading list, of both fiction and non-fiction, reactivated my Goodreads account, and even started to develop increased writing inclinations. As well as the scores of books I've had on my shelves for years but never actually got around to reading, I also ended up ordering another dozen novels (to read prior to the classics I already own).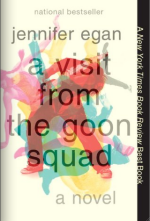 Next up was A Visit From the Goon Squad, by Jennifer Egan. While well-written and fun, this one's more of an optional read. It's a collection of short stories about disparate characters whose lives interact at various times. There are a few powerful chapters, but thinking back about the book a few weeks later there's not much that stands out.
---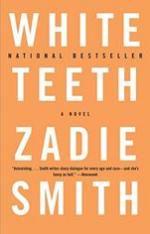 Zadie Smith's debut novel from twenty years ago, White Teeth, is more substantial. A critical review from the time described it as an example of hysterical realism, a term meant to be disparaging. The book is certainly not short of overwrought plotting and grandiloquent soliloquies, but within this serious themes are developed. Set in multicultural London in the late twentieth century, several families' lives intertwine entertainingly, if rather implausibly, and the story does finally arrive at a fairly satisfying conclusion (something I had serious doubts about as the remaining pages started to run low). Although frequently frivolous, it's also intelligent and thought-provoking, and certainly there's a place on my shelf for that.
---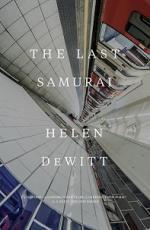 I'm now in the early stages of Helen DeWitt's The Last Samurai, and though I'm well over 100 pages in, I'm as yet not sure what to make of it. It's different. It could be amazing. A single mother whose own lofty ambitions were thwarted educates her child herself, in the most accelerated way she can, whilst trying to keep the lights on. Will he end up a genius or a wreck, or both? Or neither: is that question betraying a sad failure of imagination?
I was already aware of the life of John Stuart Mill; based on how he turned out you could make a case both for and against that kind of upbringing. But it's a great theme for a novel, and I'm eagerly anticipating the rest of the story.
---
1 There's much sneering about midlife crises. I can't speak for anyone else, but in my case what happened after I turned 40 was I became more reflective about what I was doing, and not doing, with my life. I realized that changes needed to be made, and made them. As far as I'm concerned that's an intelligent response to a crisis that was already in progress: emphatically not a crisis itself. Anyway, as I'm in danger of digressing into an entirely different article, let's pause there and get back to the books.
2 As alluded to in the novel, The Prince was hot at the time. It would no doubt make suitable and enlightening concurrent reading.
---